Won this book on Goodsread from a give-way, the story was quite interesting and capturing. Zach Jones was not too please with having Meg Kelly Show up at his Resort. He was hiding away from the world due to having to raise his child and providing a stable life. He was also fighting his attraction to Meg.
Meg was happy to escape away from the life that was hers and enjoy the vacation she had for a week Although she didn't plan to fall prey to attraction to the sexy millionaire, she couldn't fight it off. It was fun reading about those two and how they finally stop fighting the attraction and let it lead them to where it was meant too.
There's a saying "Do not judge a book by its cover" and this applies to the story and the characters in this book. Adam Truman judged Kalina St. Claire without even actually knowing her, due to the way her friends tried to seduce him, seeing he was working on the yacht and they were all rich, but when stranded together on the island they seem to get along better than anyone would have thought.
Some family members make it hard for you to be able to like them, and they judge you before knowing you and giving you a chance. Cindy & Clint was a couple in love and although his family didn't like her she loved him and he loved her, they got married but just didn't get enough time to love each other and have a future thanks to Clint's company who decided to silence him for knowing too much. I liked that Cindy just wouldn't give up until she found out what actually happened to her husband of such a short time.
Enjoyed this book and was looking for more when reached the last page! Lovely story.
It was very lovely...liked how a rich man can grow to love a poor girl just given chance. Every one deserves to be loved, no matter if you rich or poor - although a lot of wealthy people seems to look down at the poor.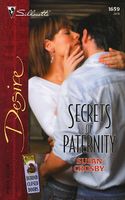 I love hot and steamy...and this book gave it to me. It wasn't all about the sex alone it was so much more. It is quite an interesting story. I am not down for the dominatrix and such but i like reading some of them. This one was good.
Working for the boss, having an attraction for the boss, ignoring such attraction and chemistry.......whopssss....can't fight it off always, it always finds away to win. Love the play between this couple. He wanted the woman so he definitely had to accept the child......